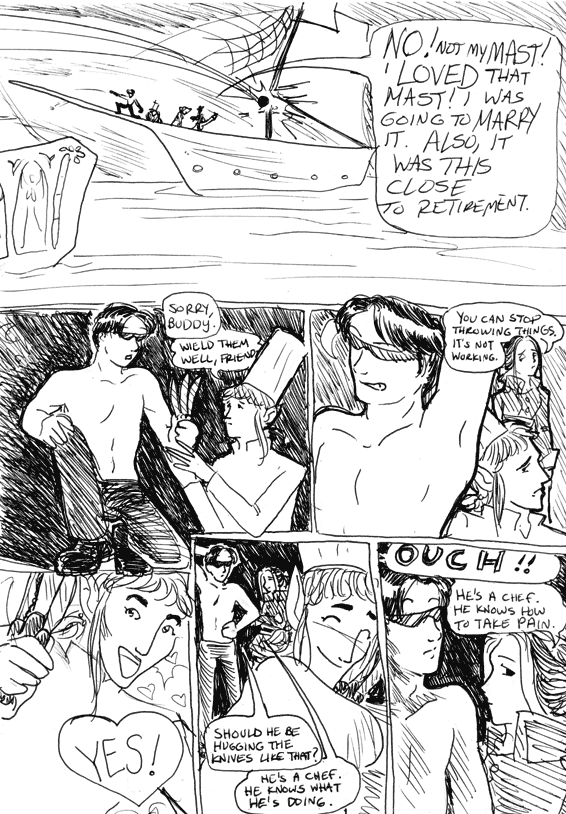 I had recently read Anthony Bourdain's Kitchen Confidential. Chefs do have to know how to take pain!
Quick poll: does Lance shave his underarms, is he naturally hairless, or is it just another one of those comic conventions like how he also doesn't have nipples?
The Script
A cannon ball knocks over the mast.
ESKIMO: No! Not my mast! I loved that mast! I was going to marry it. Also it was this close to retirement.
LANCE (picking up the good kitchen knives): Sorry, buddy.
CHEFELF: Wield them well.
Lance lifts the knives…
ESKIMO: You can stop throwing things. It's not working.
CHEFELF: Yes!
LANCE: Should he be hugging the knives like that?
ESKIMO: He's a chef. He knows what he's doing.
CHEFELF: Ouch!!
ESKIMO: He's a chef. He knows how to take pain.