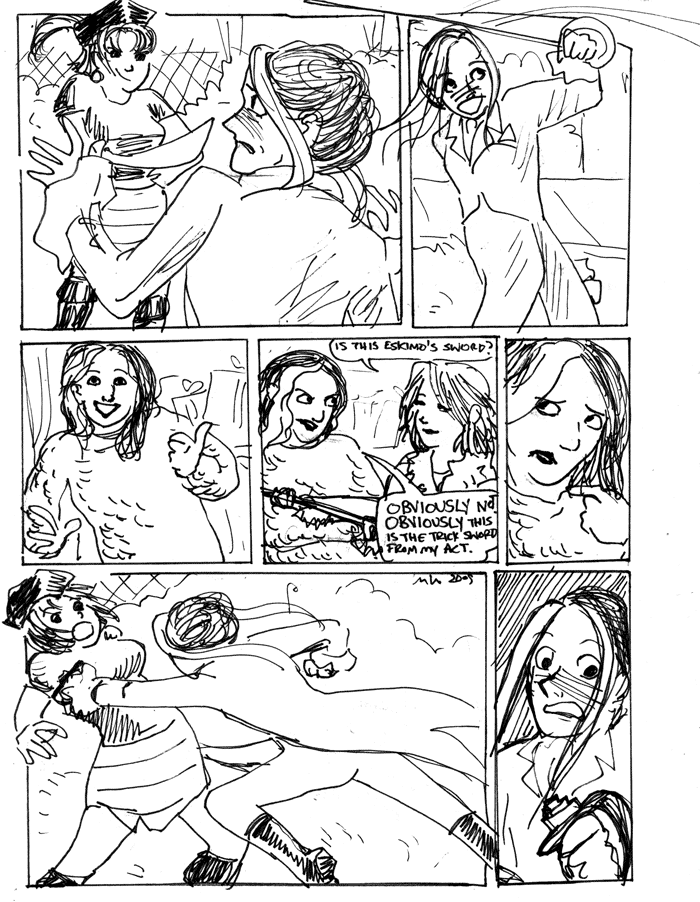 Eskimo really would have done Jeanne some damage if she had had her real sword there! I guess she is Chaotic Neutral.
Eskimo, unarmed, backs away from Jeanne.
A sword flies into her hand.
Karen gives a thumbs-up.
CARYN (holding a sword): Is this Eskimo's sword?
KAREN: OBVIOUSLY not. OBVIOUSLY this is the trick sword from my act.
Karen looks nervous.
Eskimo lunges, stabbing Jeanne.
Eskimo realizes the sword has collapsed.