Tuesday, March 24th, 2009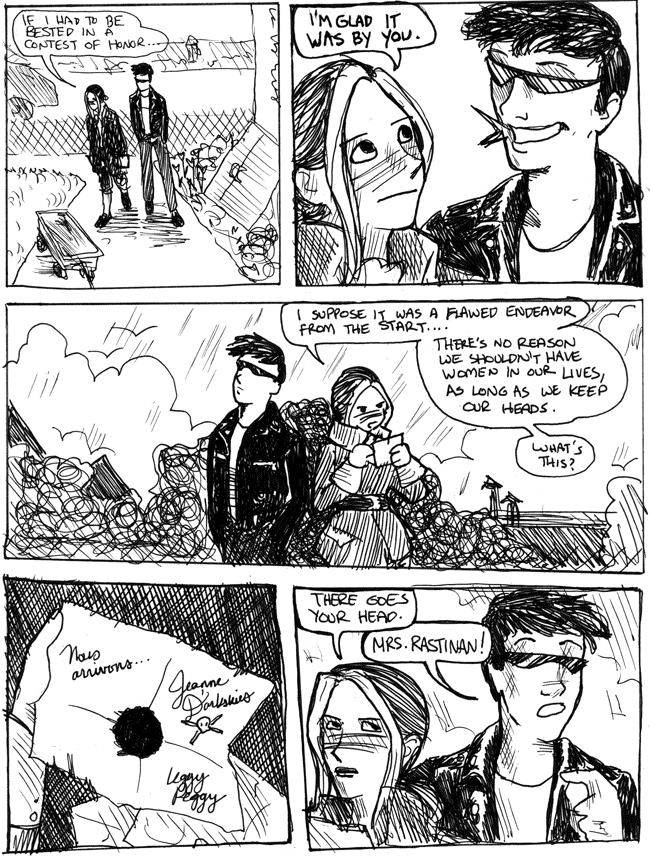 Thus endeth "Lance and Eskimo Are No Longer Interested In Women" (finally!) Because it's important to end on a comic that doesn't make sense unless you've read the entire run of the series… today.
You would think given my track record with updates to this storyline, I would be taking a break now, but instead I've begun work on the next storyline. Here at L&E Enterprises, we live in hope.