Tuesday, August 12th, 2008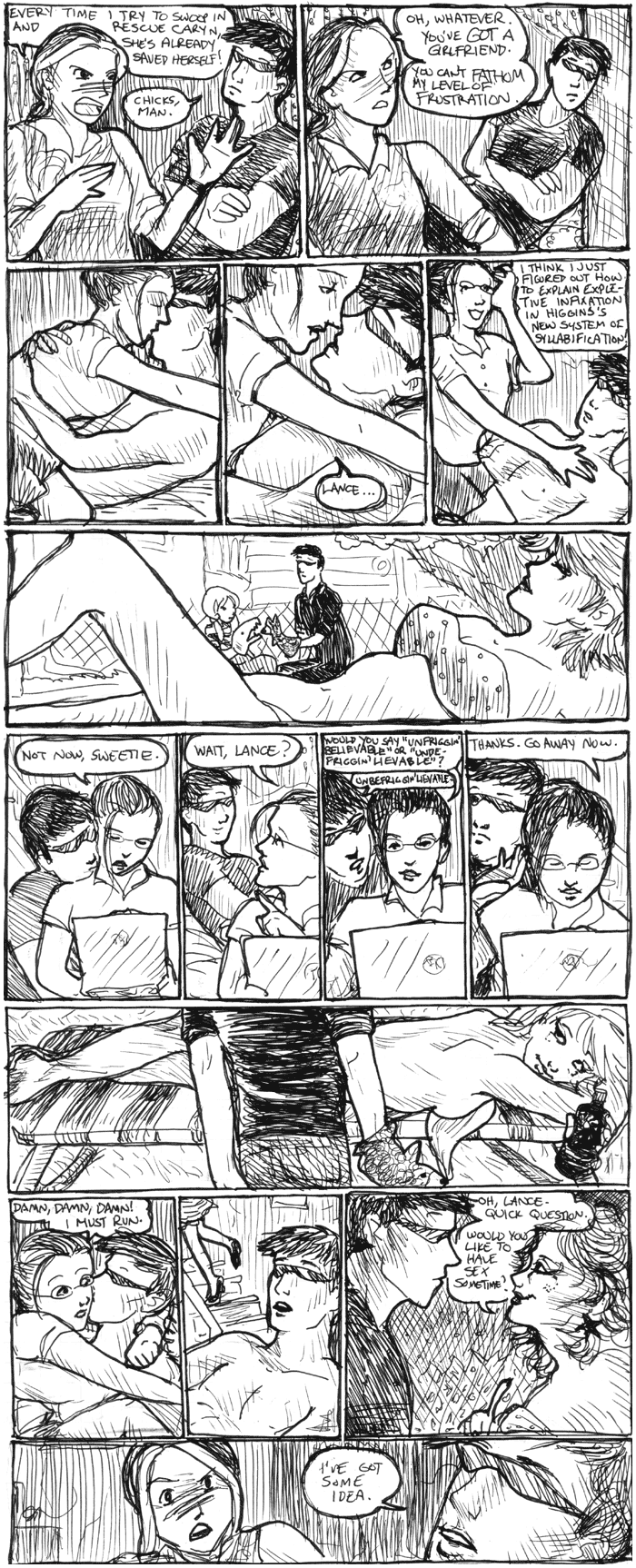 And the comics continue to slowly expand in size.
Originally I had Carole saying "Unbefuckinglievable" on the reasoning that, as sweet and inhibited as she might be in her personal life, in professional mode, she wouldn't back down from saying the actual words. She is a linguist and she knows that swears are equally good and equally worthy of legitimate research as any other word. But at the last moment I decided I wanted it to be a family strip. You know, one of the many family strips that's about sexual frustration. Besides, Lance had to echo the word for the joke to work, and for some reason, while I can see Lance saying "friggin'" quite naturally, I don't see him saying "fucking." Hm, did I ruin the whole "family strip" thing by including this commentary?