Wednesday, August 6th, 2008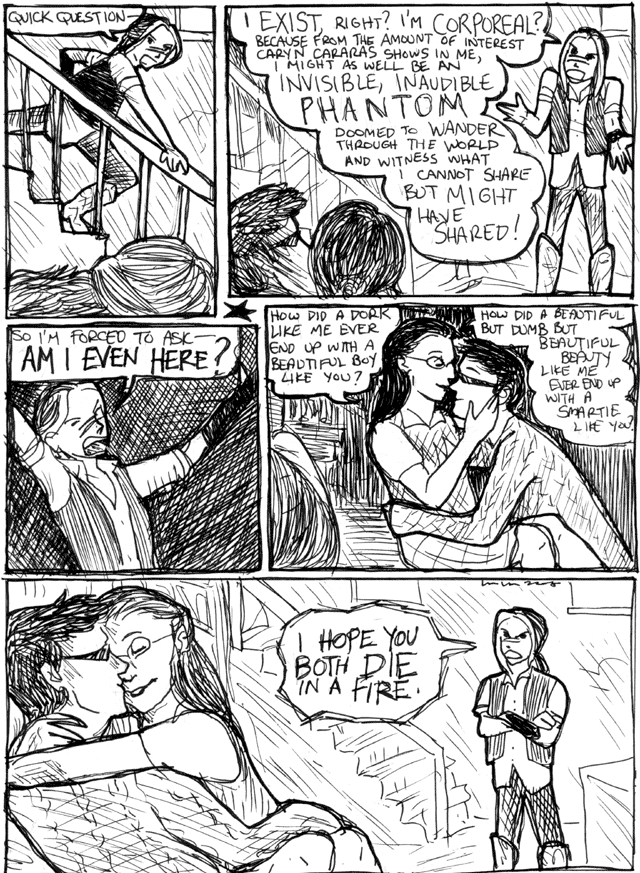 "Die in a fire!" is a phrase my friend Robert used to say whenever he was upset at you. My friend Anna, the world's most influential person, picked it up either from him or from the same source as him. Eskimo has perhaps forgotten that Lance sustained a relatively minor arm injury in a fire last year; though, perhaps her mysterious asymmetrical bracer situation is a tribute to that. That or she has carpal tunnel.
Title: Because of Ghost.