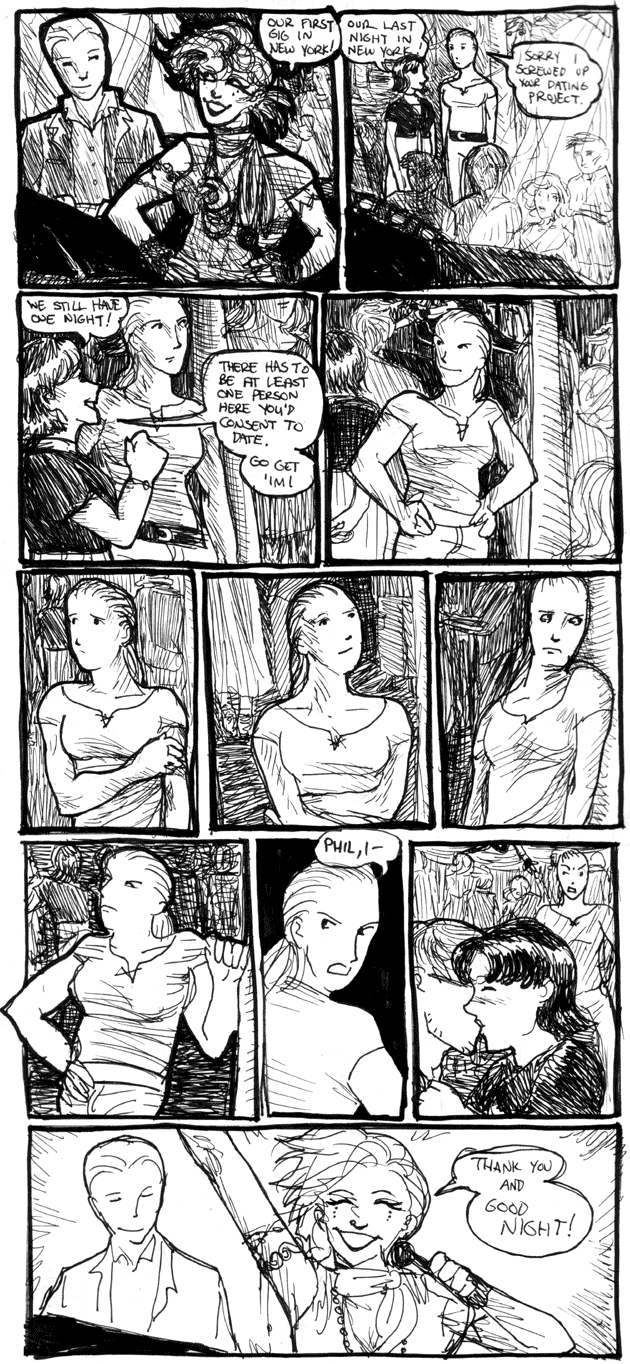 Waugh! Plotline crossover!
Drew this during an NPR Hearing Voices special on fatherhood. The best part was Jay Allison's piece about the questions his daughter asked about his new girlfriend, concluding with, "If she makes you happy, I can't hate her. I can still egg her car, though."
Characters page is now up to date, I think.
On stage, Caryn and the Juilliard-trained pianist prepare to perform.
CARYN: Can you believe it? Our first gig in New York!
Out on the dance floor, Krys and Phil stand among the audience.
PHIL: Our last night in New York!
KRYS: Sorry I screwed up your dating project.
PHIL: We still have one night! There has to be at least one person here you'd consent to date. Go get 'im!
Krys strides forward, looking world-conquering. She hesitates, looks around, scratches her arm nervously. She awkwardly nods, attempting to look like she's having a good time. Then she sighs and leans against a support beam, unhappy. She thinks for a moment, getting a defiant look, and then turns.
KRYS: Phil, I–
Phil is making out with some guy.
CARYN: Thank you and good night!