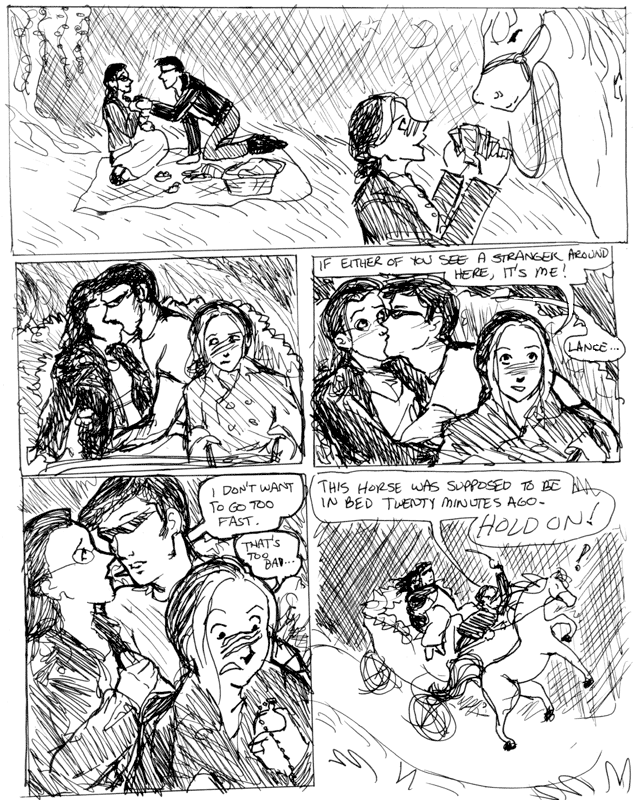 ONE COMIC A WEEK AND I AM STILL FINISHING THEM AN HOUR BEFORE THEY ARE DUE.
Back to inks next week, maybe. I lost my pen.
Lance and Carole have a picnic while Eskimo tries to get a horse to pick a card, any card.
Lance and Carole make out in the carriage while Eskimo looks uncomfortable.
ESKIMO: If either of you see a stranger around here, it's me!
CAROLE: Lance… I don't want to go too fast.
ESKIMO (checking her pocket watch): That's too bad… this horse was supposed to be in bed twenty minutes ago! HOLD ON!