Thursday, May 1st, 2008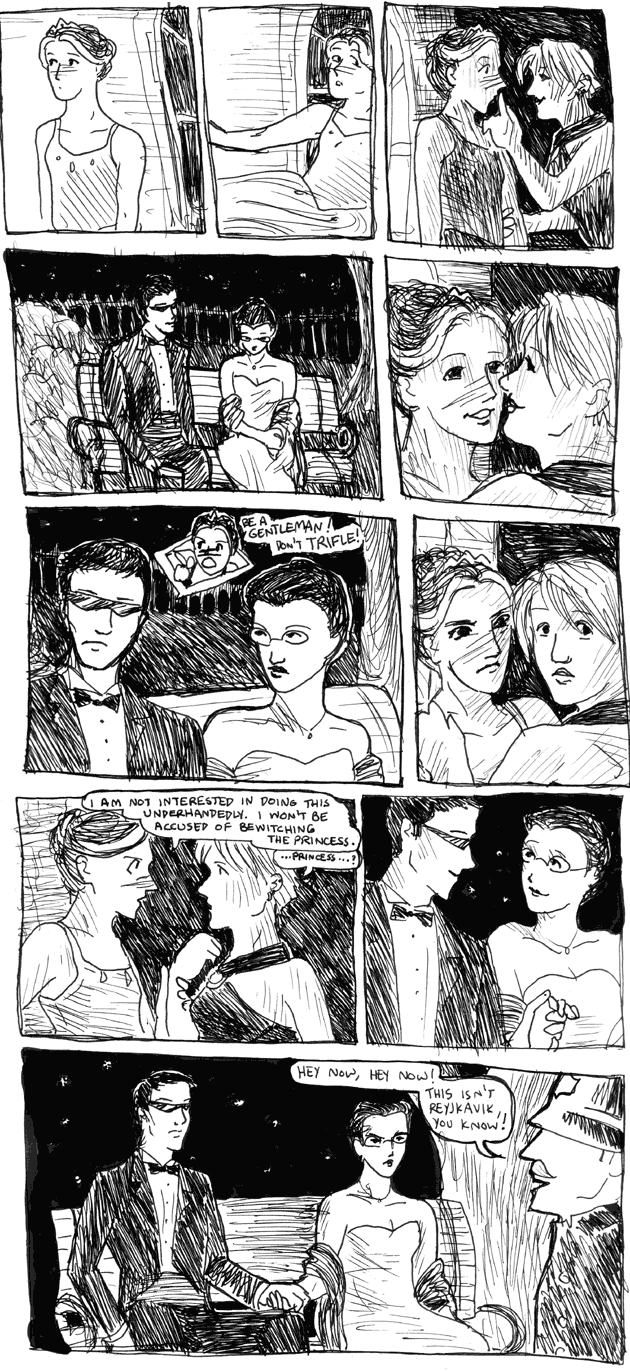 Are they known for holding hands in Iceland? They are now!
Coincidentally, I wrote this comic before, but drew it during, a TAL segment on Iceland and how they believe in elves there. Mainly, I was just proud of myself for being able to identify the background music (Carnival of the Animals - Aquarium). I usually can't!