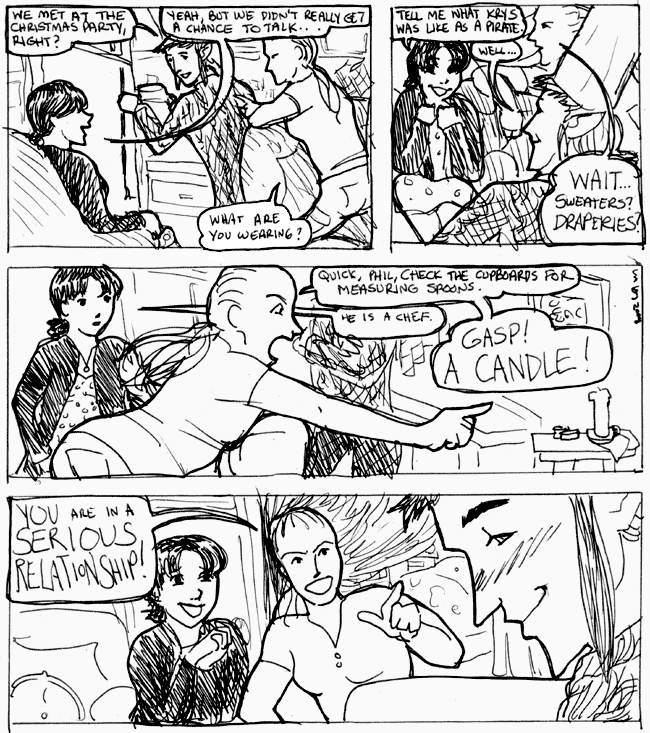 Does Chefelf have candles, draperies, and sweaters? I actually don't know. He is in a serious relationship, though.
Phil doesn't really know Chefelf well enough to warrant that "awww!" face she's making in the last panel. It's just a general "Awww! Love exists in the world!"

CHEFELF: We met at the Christmas party, right?
PHIL: Yeah, but we didn't really get a chance to talk…
KRYS: What are you wearing?
PHIL: Tell me what Krys was like as a pirate.
CHEFELF: Well…
KRYS: Wait… Sweaters? Draperies? Quick, Phil, check the cupboards for measuring spoons.
PHIL: He is a chef.
KRYS: Gasp! A candle! You are in a serious relationship!
Chefelf smiles bashfully.