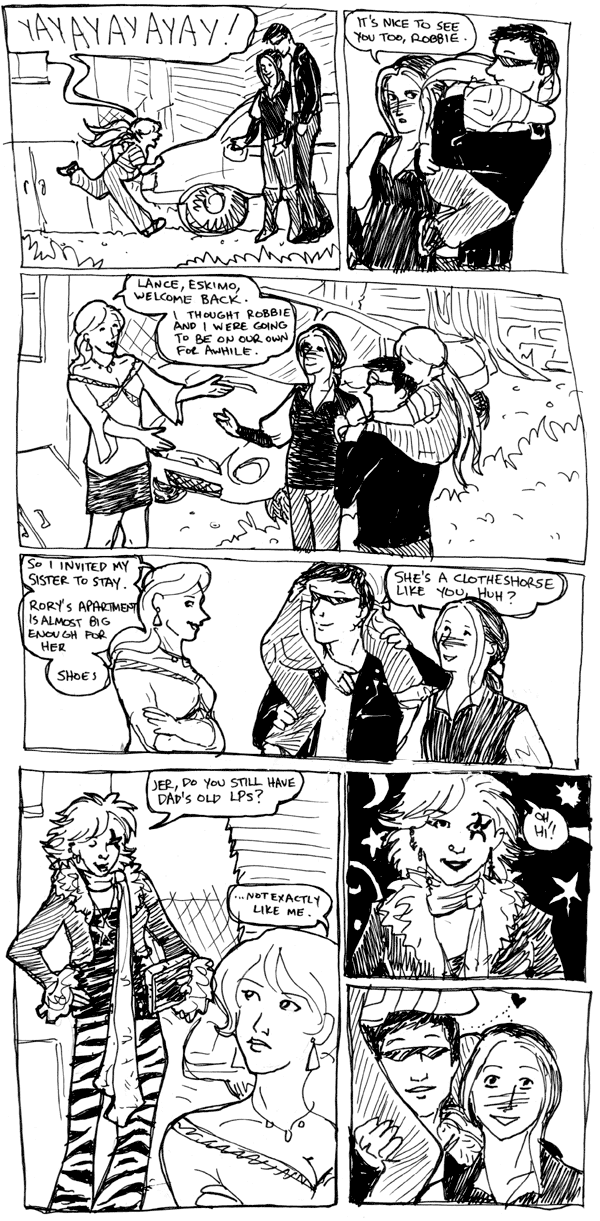 To anyone who was eagerly reloading at 1:00 AM last night, I apologize. I didn't get this up until moments before I had to leave for work. The thing is, I planned to scan it and put it together (it's on two pages, you see) last night, but I COULDN'T because I was TOO BUSY doing my HAIR. SERIOUSLY.
ROBBIE: Yayayayay! (jumps into Lance's arms)
ESKIMO: It's nice to see you, too, Robbie.
JERIA: Lance, Eskimo, welcome back! I thought Robbie and I were going to be all alone for awhile. I invited my sister to stay. Rory's apartment is about big enough for her (beat) shoes.
ESKIMO: She's a clothes-horse like you, huh?
JERIA'S SISTER: Jer, do you still have Dad's old LPs?
Jeria's sister is wearing a feathery jacket and zebra-print pants, and she has wacky hair and makeup.
JERIA: Not exactly like me.
JERIA'S SISTER: Oh, hi!
Lance and Eskimo are in love.