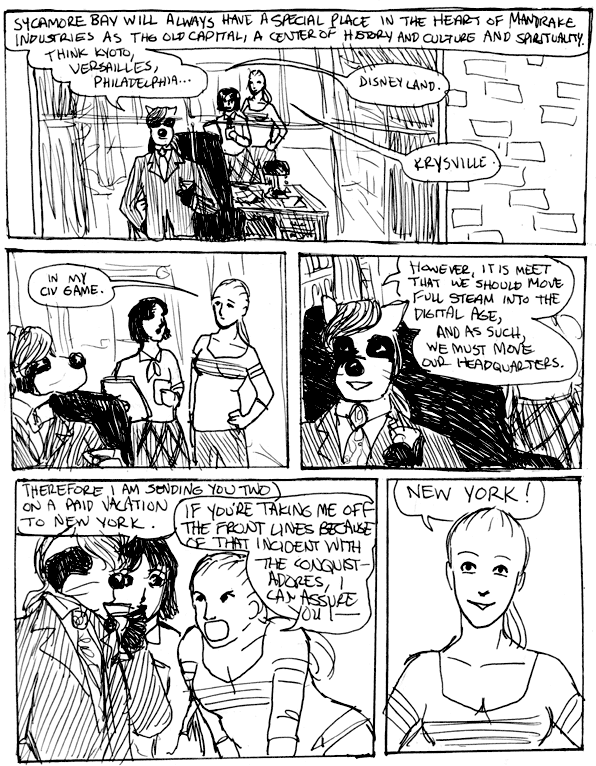 Ha ha, it's Saturday! Here's a hasty Mandrake comic for you. Man, I miss having a backlog.

MANDRAKE: Sycamore Bay will always have a place in the heart of Mandrakes Industries as the old capital; a center of history and spirituality. Think Kyoto, Versailles, Philadelphia…
PHIL: Disneyland.
KRYS: Krysville. (off their looks) In my civ game.
MANDRAKE: However, it is meet that we should move full steam into the digital age, and as such, we must move our headquarters. Therefore, I am sending you two on a paid vacation to New York.
KRYS: If you're taking me off the front lines because of that incident with the conquistadores, I can assure you I– (cutting herself off) New York!