Thursday, March 27th, 2008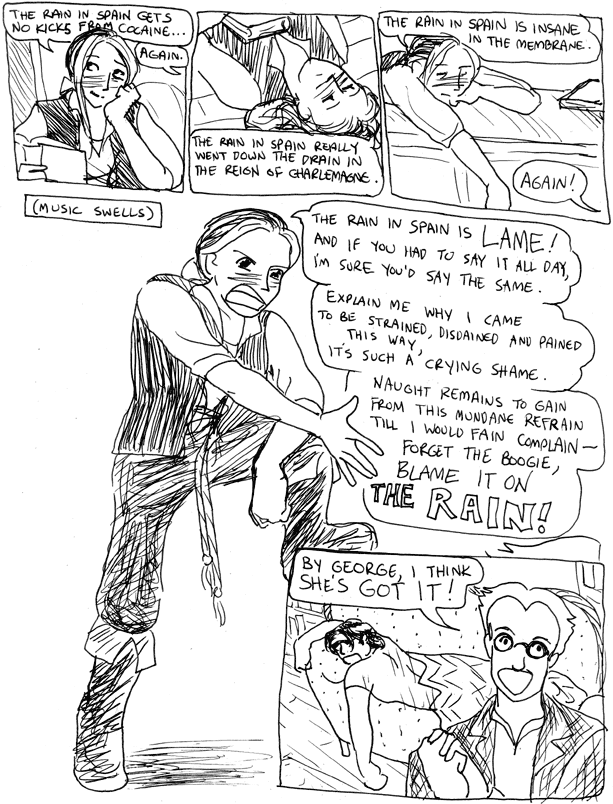 Hey, it's a musical! Eskimo's big number! I love her intense, ACTORLY look. I'd like to see her Hamlet.
Somehow, without bringing her own clothes, Eskimo has cobbled together a pirate/Renfaire outfit. Is that a curtain cord around her waist?
Higgins is pronouncing "Again" the Canadian way, FYI.