Monday, December 24th, 2007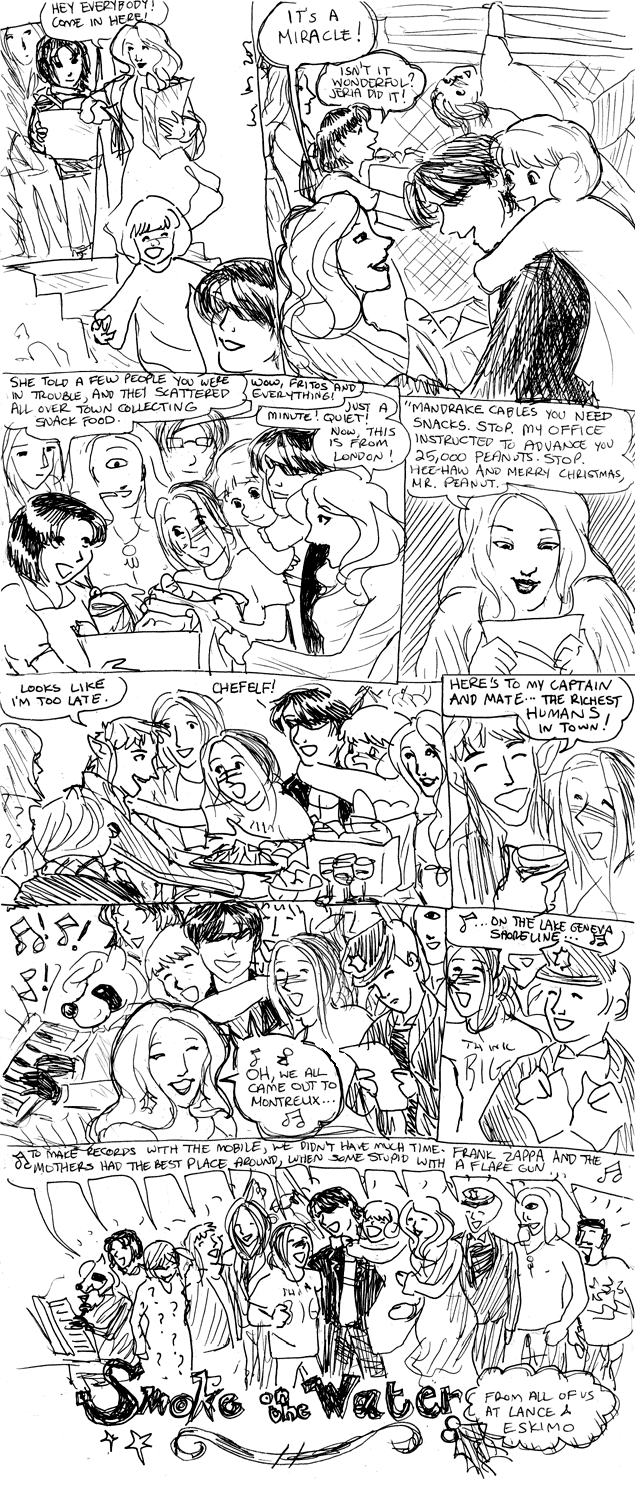 So Eskimo didn't so much disappear in a puff of smoke yesterday as she produced a puff of smoke which obscured her jumping up to cling to the pipes near the ceiling. I guess that's reasonable… I guess.
I really made a dog's breakfast of spelling "Chefelf." After scanning I had to rearrange pretty much all of the letters after "CH."
This seems like the end, doesn't it? But there's one more page tomorrow. After that, a break!