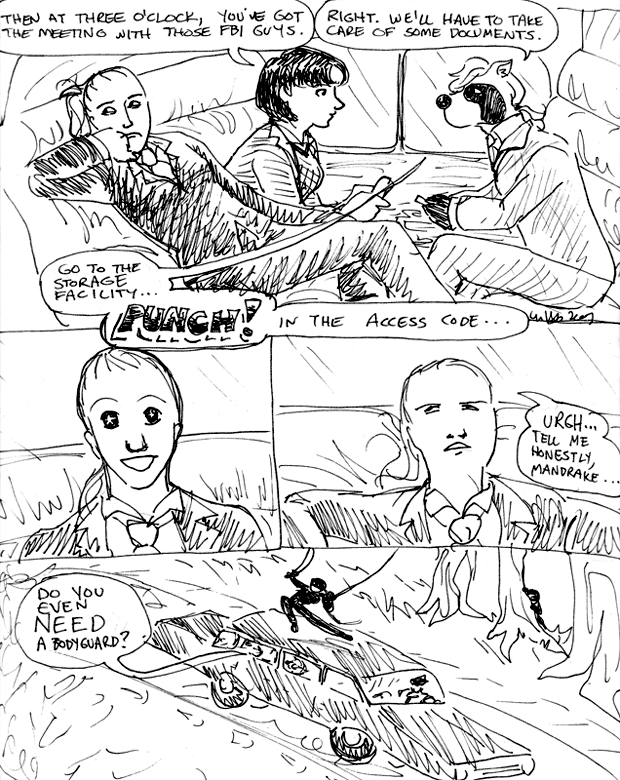 Yeah, the layout is a little confusing here. What do you want? I was trying something new.
Mandrake, Phil, and Krys are in the corporate limo. Krys is slumping down in the seat, bored.
PHIL: Then at three o'clock, you've got the meeting with those FBI guys.
MANDRAKE: Right. We'll have to take care of some documents. Go to the storage facility… PUNCH!
Krys looks starry-eyed.
MANDRAKE: in the access code…
Krys looks bored.
KRYS: Urgh… tell me honestly, Mandrake…
We get a long shot of the car as a ninja lands on the roof.
KRYS: Do you even need a bodyguard?