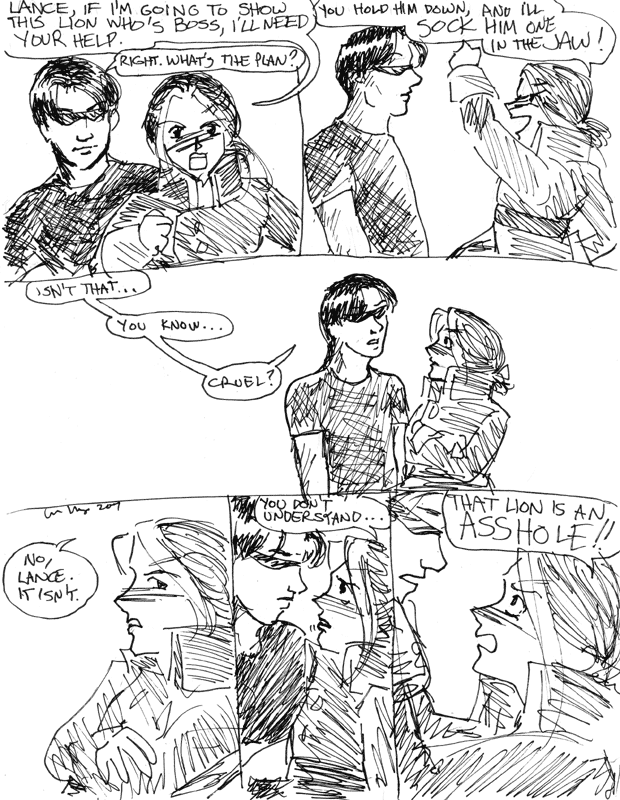 And Lance is against cruelty to animals. You know, I think losing the angel on his shoulder actually made him nicer. Maybe, knowing he's gone, Lance is trying extra hard.
ESKIMO: Lance, if I'm going to show this lion who's boss, I'll need your help.
LANCE: Right. What's the plan?
ESKIMO (enthusiastically punching the air): You hold him down, and I'll sock him one in the jaw!
LANCE: Isn't that… you know… cruel?
ESKIMO: No, Lance. It isn't. (desperately) You don't understand… (grabbing Lance's collars) That lion is an asshole!