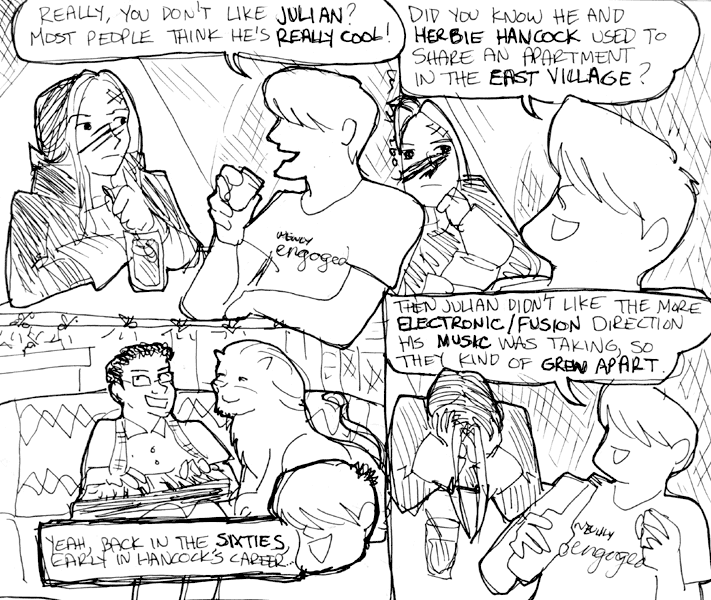 This is based on a dream Paul once had about Herbie Hancock and a lion. More information about Paul's dreams can be found on the Internet.

BOB: Really, you don't like Julian? Most people think he's really cool! Did you know he and Herbie Hancock used to share an apartment in the East Village? Yeah, back in the sixties, early in Hancock's career… Then Julian didn't like the more electronic/fusion direction his music was taking, so they kind of grew apart….
Eskimo buries her head in her hands.