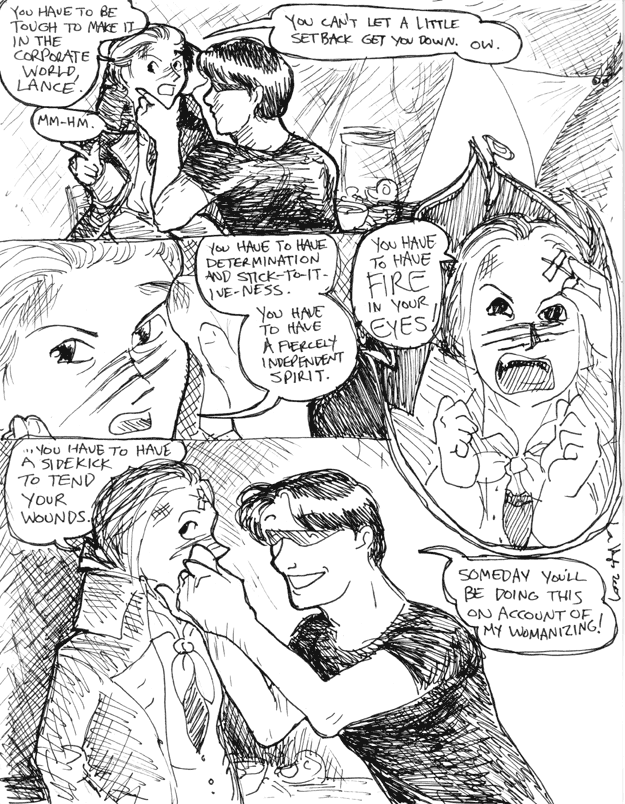 I like this strip: the tender yet platonic hurt/comfort; the gentle foreshadowing (I'm not even sure that was intentional); Eskimo's special brand of manicness; the continuation of the circus-as-office metaphor. It's all just SO GOOD. (preens)
Lance cleans Eskimo's bloody face in a first aid tent area somewhere.
ESKIMO: You have to be tough to make it in the corporate world, Lance!
LANCE: Mm-hm.
ESKIMO: You can't let a little setback get you down. Ow. You have to have determination and stick-to-it-iveness. You have to have a fiercely independent spirit. You have to have fire in your eyes!
Lance affixes a butterfly bandage to Eskimo's forehead.
ESKIMO: …You have to have a sidekick to tend to your wounds.
LANCE: Someday you'll be doing this on account of my womanizing!