Monday, May 28th, 2007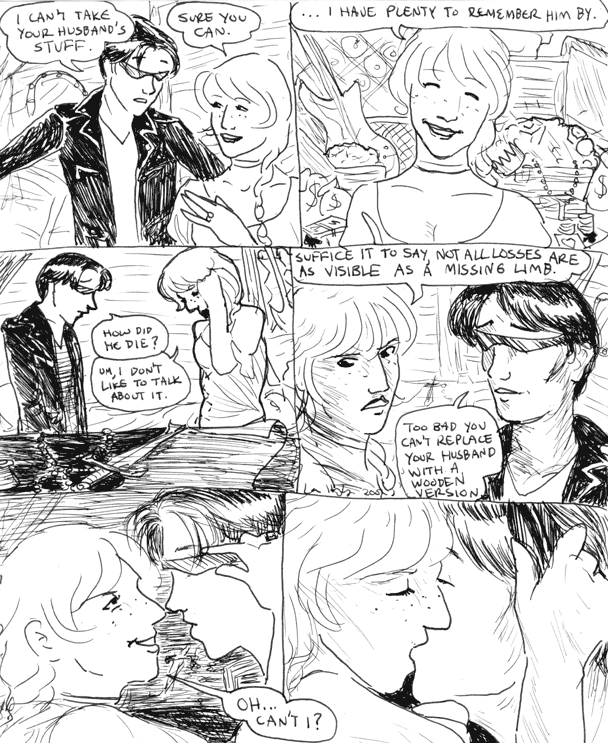 See, there, I wasn't even going for the sex joke. I was just going for a general insult–you know, like wooden as in Keanu Reeves's acting. Oh, well. The sex joke works too, sort of.
I seem to be implying with the backgrounds the Peggy either stole jewels and gold and fine wines and an electric guitar from her husband, or killed him with a knife. Possibly both.
This is my second favorite title.