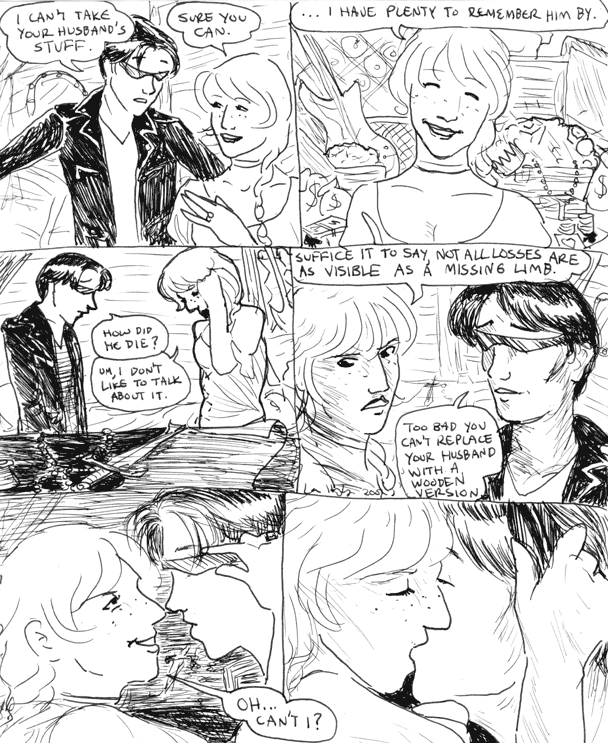 See, there, I wasn't even going for the sex joke. I was just going for a general insult–you know, like wooden as in Keanu Reeves's acting. Oh, well. The sex joke works too, sort of.
I seem to be implying with the backgrounds the Peggy either stole jewels and gold and fine wines and an electric guitar from her husband, or killed him with a knife. Possibly both.
This is my second favorite title.
LANCE: I can't take your husband's stuff.
PEGGY: Sure you can. I have plenty to remember him by.
LANCE: How did he die?
PEGGY: Oh, I don't like to talk about it. Suffice to say not all losses are as visible as a missing limb.
LANCE: Too bad you can't replace your husband with a wooden version.
PEGGY: Oh… can't I?
Peggy lifts Lance's sunglasses and kisses him.