Thursday, April 12th, 2007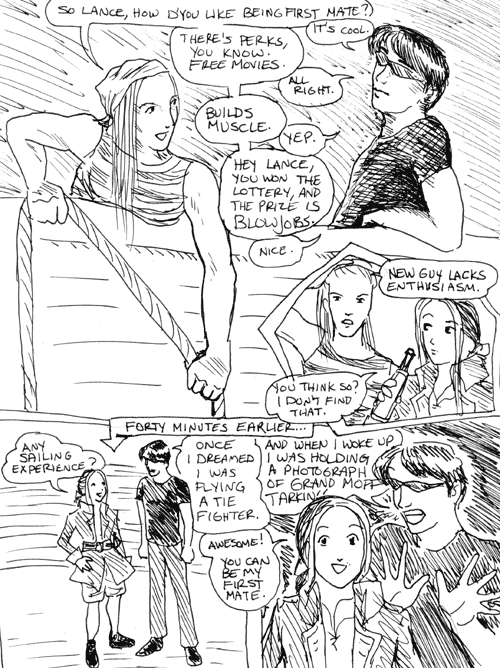 I hadn't quite decided whether or not I was going to make the strip as family-friendly as the high school sketchbook comics had been (there was, there, nary a bad word to be found, and no indication that anything beyond kissing existed) but then I drew this comic and said "blowjob" and I figured I would do whatever I wanted.
I have a lot of love for this punchline. So much that I built an entire Cafepress store devoted to it.