Monday, April 16th, 2007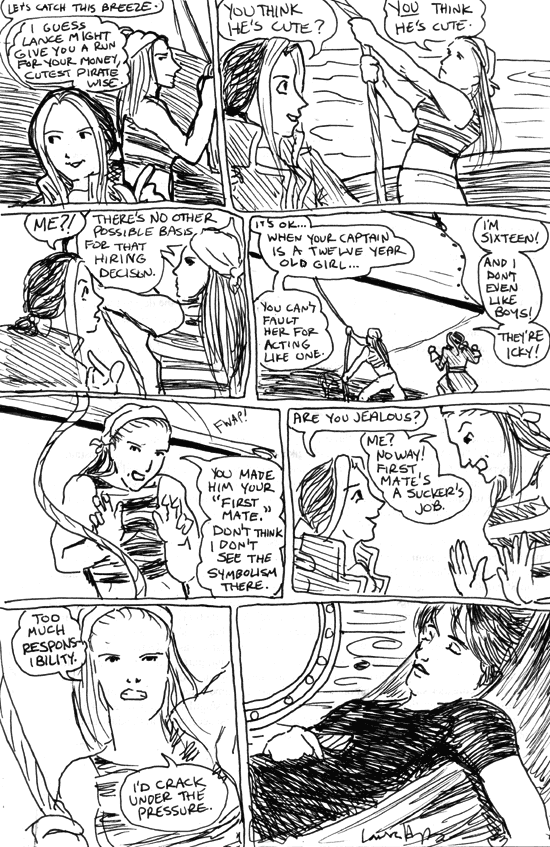 Eskimo doesn't even like boys, but I guess this strip doesn't do a good job of making that clear.
My favorite part of this strip is the subtle visual comedy of the sail hurtling down in the background when Krys takes her hands off the rope to make air quotes.
Lance without his shades starts here, people. Strip #7. I don't know why you're always so surprised when he takes them off.