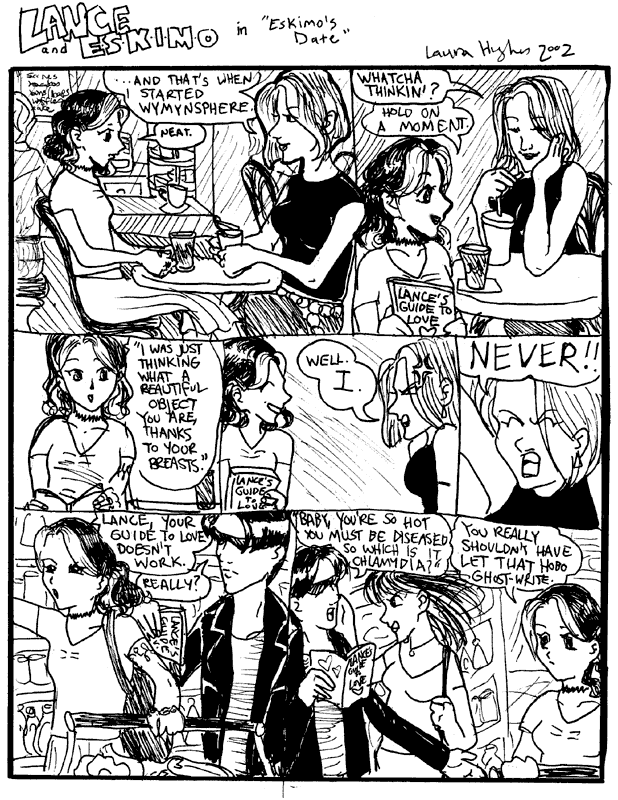 The Script
GIRL: And that's when I started Wymynsphere.
ESKIMO: Neat.
GIRL (flirtily): Whatcha thinkin'?
ESKIMO: Hold on a moment. (consults Lance's Guide to Love) "I was just thinking what a beautiful object you are, thanks to your breasts."
GIRL: Well. I. NEVER!
(later, in the supermarket)
ESKIMO: Lance, your guide to love doesn't work.
LANCE: Really? (reads out of the book to a passing girl) "Baby, you're so hot you must be diseased! So which is it, chlamydia?"
(Girl slaps him)
ESKIMO: You really shouldn't have let that hobo ghost-write.