Saturday, August 30th, 2008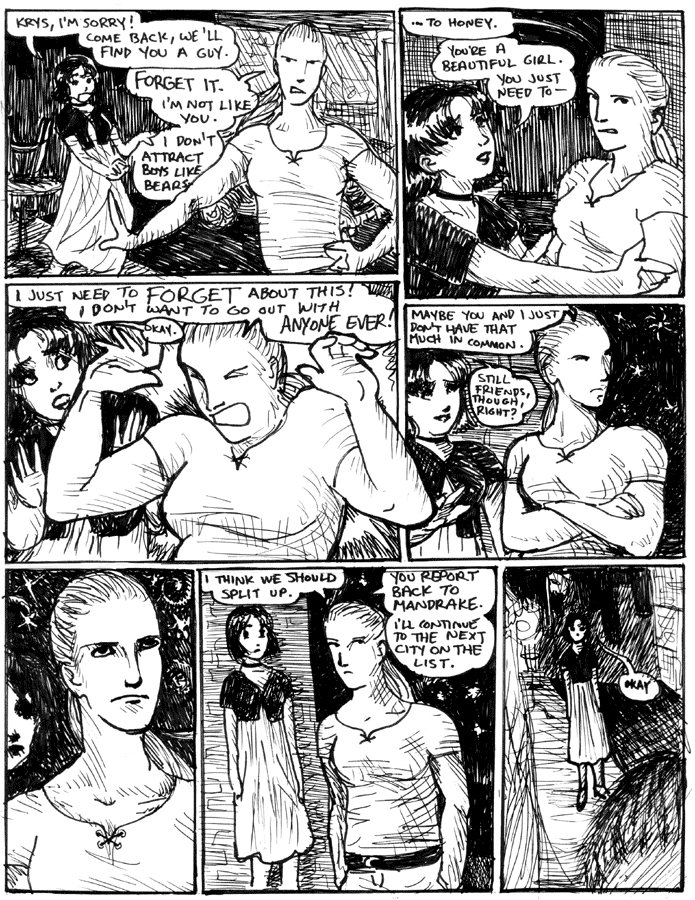 You all know that I don't like to express anything but bitterness and gall about my own work, but I am pretty happy with the way this turned out, with Krys dynamically breaking the boundary of the gutters and with the artsy gothy experimentation with focus in the last and third-to-last panels.
This is the final Mandrake of the storyline and Tuesday's "Lance and Eskimo" will be the last comic in "Lance and Eskimo Fall in Love." A sketch will follow on Thursday and then I am going on hiatus for the rest of the month. To ease the pain of separation, I have finally provided you with the scans and commentary on the original sketchbook/9th grade/raw material editions of "Greatest Lance and Eskimo On Earth and "My Fair Lance and Eskimo".