Tuesday, November 20th, 2007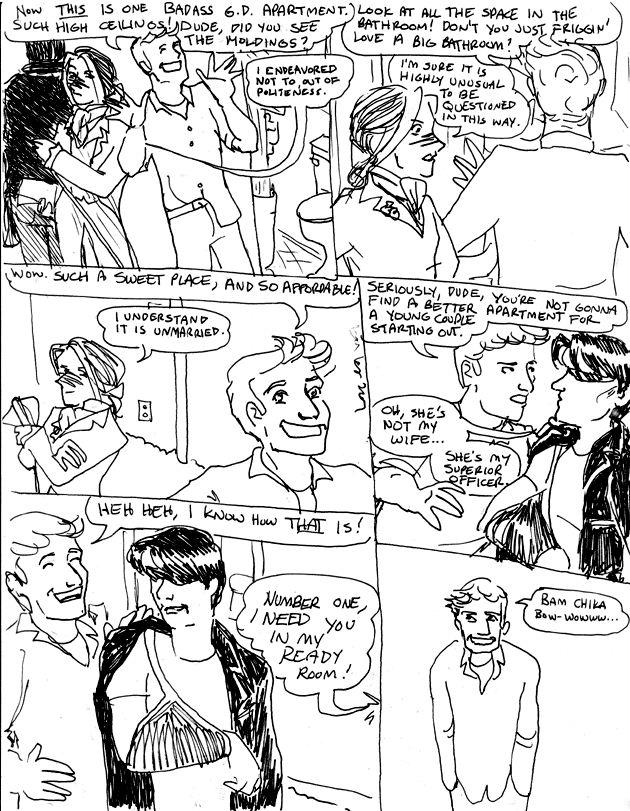 Eskimo has evidently decided to try out a new affectation. That or it's the suit talking.
It is characteristic of his upbringing that Lance automatically jumps from "young couple" to "married."
It is characteristic of my writing that in the same strip I lift lines directly from Anthony Trollope and Star Trek: The Next Generation.