Thursday, November 8th, 2007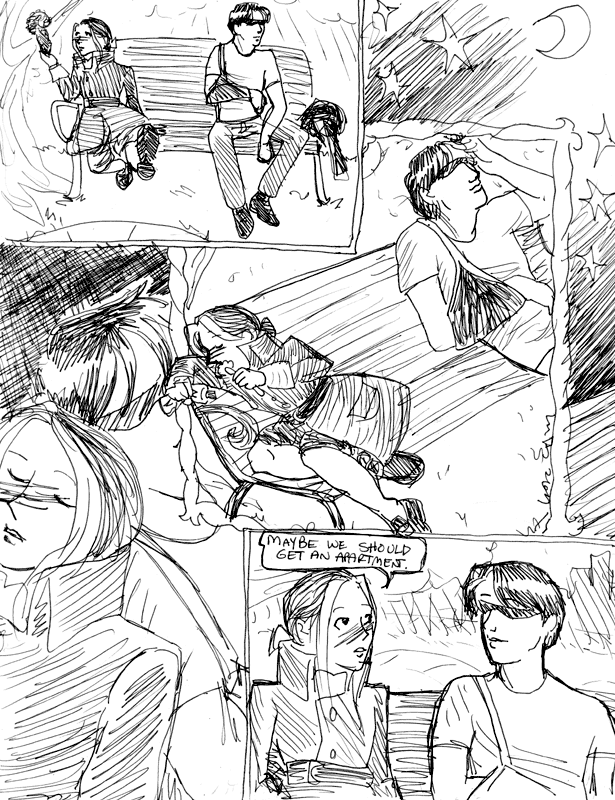 Wow, a new storyline and Lance is still injured and Eskimo still has facial scars. Continuity!
Before we get too excited, it should be noted that Lance's sling changes color between panels.
This strip is only in black and white for the grace of my scanner's "greyscale" setting; I drew it in purple pen because that is all there is at my new office at Girl Corporate Headquarters, Inc.