Thursday, November 15th, 2007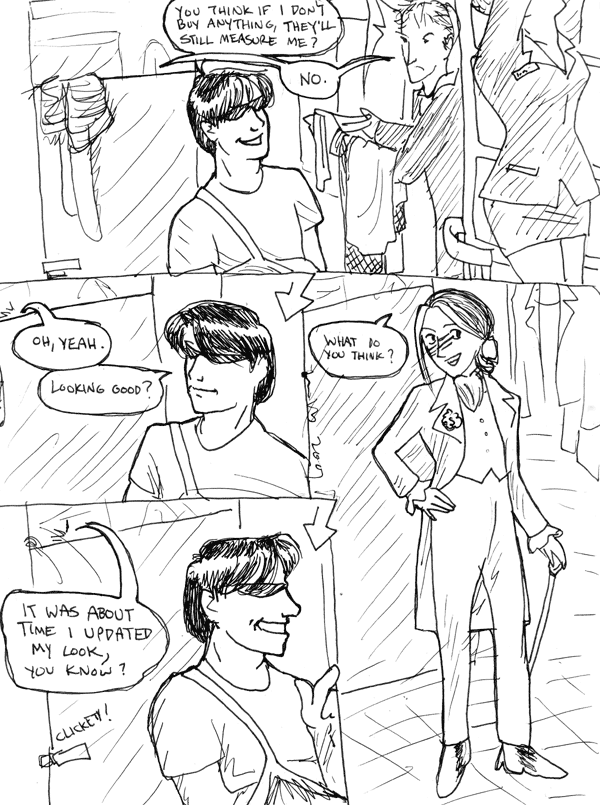 Drawn during "Arthur." Buster went shopping with Brain to buy his mother a birthday present, and he became annoyed when Brain flaunted his superior taste in women's millinery.
Title: Eskimo's not a man, but I was going for a sequel to #77 Measure of a Man.
Coming up: Next week, I try to make up for lost time (that is to say, last week's update-preempting technical difficulties) with a full workweek of updates! I haven't drawn everything yet, but you may tentatively look forward to four strips of apartment search hijinks and a Mandrake comic on, let's say, Thursday.